The gorgeous new Platinum Bay collection from Ivory & Co is inspired by the romance of the islands – take a look at the latest designs here…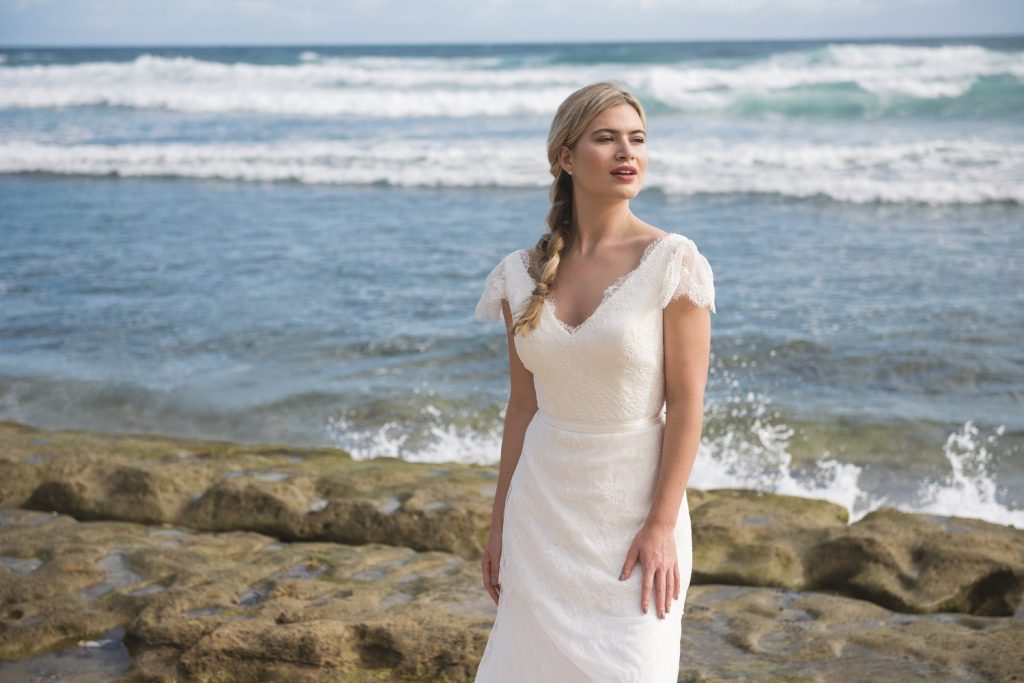 You may have already seen a sneak peek at the shoot for this beautiful collection, but we're pleased to announced that Platinum Bay from Ivory & Co is officially here!
This collection of gowns and bridal separates encapsulates the essense of island romance; the styles are relaxed, yet uniquely beautiful with fresh, floaty styling that makes them ideal for Spring and Summer weddings, as well as destination celebrations. The gowns are produced in a gorgeous array of flowing silk fabrics, including soft chiffons, organza and silk satins as well as French and Italian lace). Although they may look effortless when worn, these designs features amazing inner corsetry to produce flattering silhouettes and give brides all the support they need.
The inspiration for this collection comes from the dream of a platinum coast, which conjours the romance of white beaches, crystal blue waters and exotic, frangrant greenery. The colour palette works beautifully against the vibrancy of an island backdrop, but will complement an English garden just as well, thanks to the soft, subtle colourways of blush, palest pink, golden sand, oyster and warm cream.
"Brides are looking for a softer, more feminine look and these gowns allow them to feel beautiful, special and unique without going too far away from a classic style," says Sarah Bussey, the Head Designer at Ivory & Co. "They are simply pure and fresh looking, and would be equally perfect for a destination beach wedding or nuptials in the UK, be it boho, rustic or more traditional. I love this new collection as it allows brides that floaty contemporary look, with a nod to the exotic elements of romantic adventure."
The collection includes a large selection of lace boleros and sashes so that brides can have complete versatility, and can create entirely different bridal looks for their wedding ceremony and evening reception. Bespoke options are also available across the collection, for those wanting a completely one-of-a-kind look.
The Platinum Bay pieces cost between £1300 and £2000, which is an incredible price point for silk designer gowns! You can find your nearest stockist at ivoryandcobridal.co.uk.
Save
Save